Begonias
To view our begonias for sale, click link at bottom of page.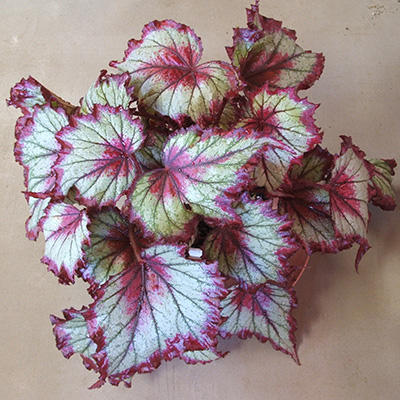 These are tropical begonias, meaning they should be grown as houseplants. Care of begonias is simple, leaves will be prettiest when given good light and moderate humidity. Color of leaves reach their full beauty when plants are mature--the younger plants we ship may look a bit different than they will when they grow larger. Even watering is important--don't overwater and rot them, and don't let them wilt which will damage the leaves. Begonias prefer a very coarse, porous, soil is helpful. Visit our "plant care" pages to view tips on propagating begonias.
Photos are representative of what plants can look like when mature--we cannot ship them this size!
"Seller's choice" packages on our special offers page.